Community and police pay tribute to fallen officer | News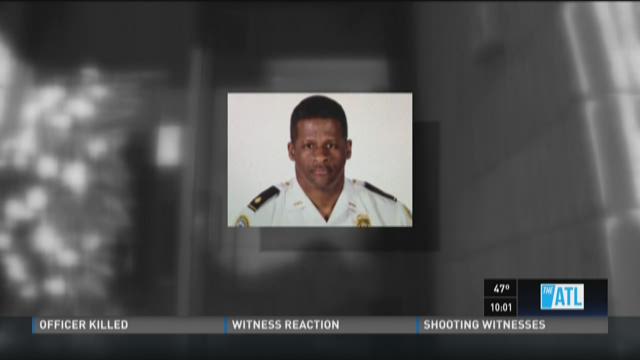 RIVERDALE, Ga. -- Major Greg Barney is now a statistic, the sixth police officer killed in the line of duty in this country in the past few days. But after serving the community in Riverdale for more than two decades, it is very clear he was much more than that.
Major Barney was a Riverdale police officer for 25 years. At one point, he ran Riverdale's criminal investigation division. He was also an interim Chief of Police.
"Some officers migrate from department to department and others find a home and they stay there," said Riverdale Police Chief Todd Spivey. "This was Major Barney's home. He loved it here."
Many residents stopped by the police department to pay their respects Thursday. Flags outside the building were lowered to half-staff. A floral wreath was placed in front of the entrance.
He said Barney often talked to him about staying on the right path in life when he was going through hard times. To this day, 12-years later, Bivins said Barney still cared. "I seen him at Walmart (recently)," he said. "I showed him my son you know and he gave my son some money and told me to keep going on the right track I was going on."
Major Barney was assisting Clayton County police serving a no-knock drug warrant at an apartment complex right across the street from the police department.
The suspect police were looking for ran out the back door and Barney chased him. Police said the suspect turned around and Barney once in the stomach and once in the leg. Barney was not wearing a vest.
Fellow officers and the community now reminisce about how much they'll miss the past 25 years. "Every day you'd find something that there was a smile on his face," Chief Spivey said. "As tough as the job can be every day there would be a smile on his face for some reason or another."
"He had a positive vibe," Bivins said. "He made me want to do right, he made me want to make my mom proud of me. That's what I remember most of him."
You can follow Kevin on Twitter @krowson11alive and like him on Facebook.