Police: Child dies after being placed in hot water by teen sister | News
JONESBORO, Ga. (WXIA) -- A 15-year-old girl and her adult aunt have been charged in the death of a 4-year-old boy in Jonesboro, Ga., police said.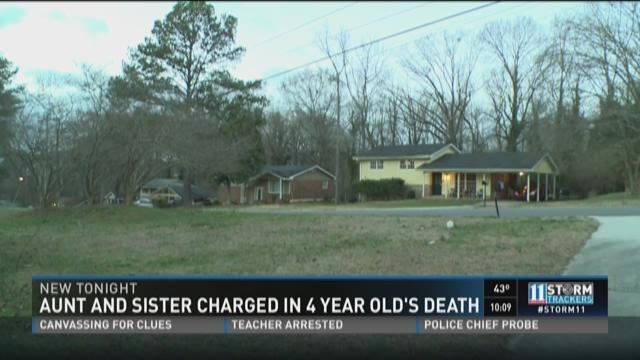 According to Clayton County Police, emergency crews responded to a call of a child having trouble breathing at a home on Flint Trail Friday afternoon.
The child, who was later identified as 4-year-old Jamal Dunlap, was taken to Southern Regional Medical Center with second-and-third degree burns over 40 percent of his body, police said.
Investigators said the boy had been in the care of his 15-year-old sister and his adult aunt, Aleshia Harris, when the injuries were sustained.
Dunlap was pronounced dead of his injuries at 4:07 p.m. Friday.Authorities said the injuries indicated that the child had been placed in a tub of hot water.
According to police, the boy's sister struck him several times with a leather belt and then forced him into a bathtub of hot water after the child had urinated on himself.
Police said that the boy's aunt was made aware of the injuries, but didn't seek emergency care until 24 hours later. That failure to seek care contributed to the boy's death, according to police.
On Tuesday, authorities secured arrest warrants for the 15-year-old and her aunt. They have been taken into custody and charged with murder and child cruelty in the first degree. 
"They were so good with the kids over there.  That's why it shocked me so bad," said neighbor Kathy Martin.
For Martin this tragic story is a reminder that you never know exactly what goes on behind closed doors, even on your own street.  It's the same street where she used to kick a ball with the four year old.
She says there were other children at the house, and she always thought it they were well attended.
"They always took such good care of them.  That's why I was so shocked.  Not them," she said.
No bond has been set for Harris or the child's sister.
Stay with 11Alive.com for more details on this developing story.